Looking to travel overseas but you don't want to break the bank? Here are the best cheap holidays from Australia.
I've included a mix of destinations as well as the cheapest options for getting there. Hopefully you'll find a cheap holiday destination that's right for you.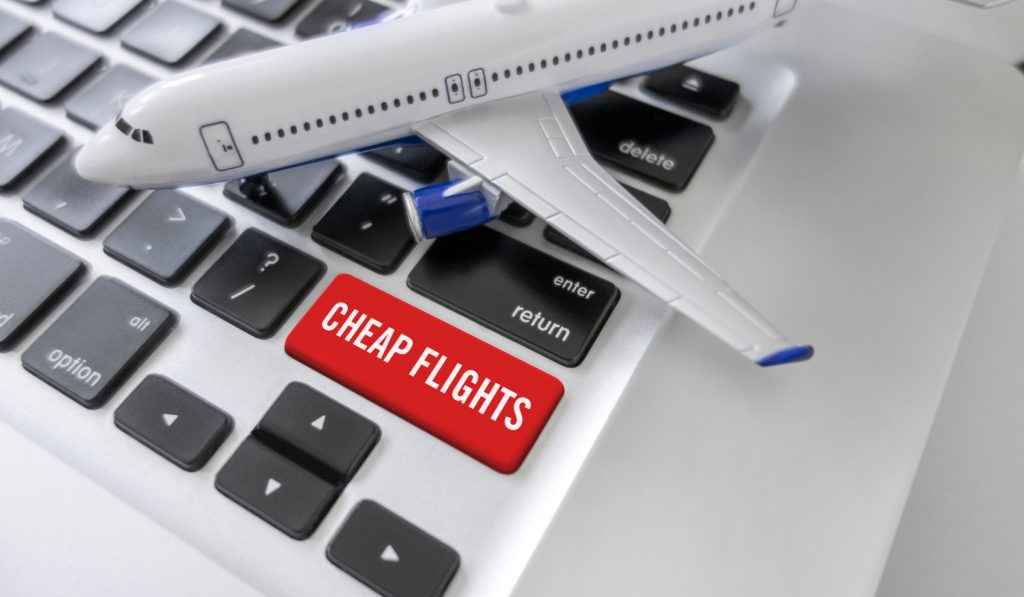 Cheap Holiday Destinations from Australia
Bali, Indonesia
Bali is a popular destination for Australian tourists. Bali has a mix of accomodation ranging from backpacker to luxury resorts. Bali can be as cheap or expensive as you want it to be. You can find "local prices" away from the main resort areas. You can find decent hotels for around $30 a night. And you can get a plate of chicken and vegetables for just a few dollars.
Cheapest Flights to Bali
Both Virgin Australia and Jetstar fly to Bali. Lookout for special deals from both of these airlines. Discount airline Scoot also flies to Bali but the flights go through Singapore which is a little less convenient and I haven't found them to be cheaper.
Phuket, Thailand
Phuket is a popular island off the coast of Thailand. It has a reputation for being a "party" destination. But it's also home to some great beaches and resorts. Because Phuket is so popular with tourists, it can be expensive. However flights to Phuket from Australia are usually quite cheap and there's a good mix of reasonably cheap accomodation. If you plan to go out partying in Phuket, things can be more expensive especially along the main tourist strips.
Cheapest Flights to Phuket
Jetstar flies direct from Australia to Phuket. It's probably your best bet for cheaper airfares. Scoot and AirAsia also fly to Phuket. AirAsia routes through Kuala Lumpur and Scoot through Singapore.
New Zealand
New Zealand is a great option for a cheaper holiday from Australia due to its proximity. New Zealand isn't especially cheap compared to destinations in Asia but you can often find pretty cheap flight deals. Expect to pay similar prices for food and accommodation as you would in Australia.
Cheap Flights to New Zealand
Jetstar is probably your best option for finding cheap flights to New Zealand. If you have Qantas Frequent Flyer points you can often find award flights between Australia and New Zealand and it's a good option for redeeming points.
Fiji
If you're looking for an Island getaway that is reasonably close to Australia, Fiji is a great option. Accomodation on Fiji can be expensive as it's home to some of the most luxurious resorts in the world. But there's also a great mix of more budget friendly accomodation. You can find hostel accomodation for under $100 per night
Cheap Flights to Fiji
To get to Fiji from Australia you can fly Virgin or Fiji Airways. Look out for special deals from Fiji Airways. Especially from cities like Canberra which now has direct flights.
Penang, Malaysia
If you're a foodie and looking for some of the best food in Asia, the Island of Penang is for you. Penang is an island located off the coast of Malaysia. Penang has a great mix of cheaper accomodation and with so much street food, there are always cheap places to eat.
Cheap Flights to Penang
AirAsia flies from Australia to Penang via Kuala Lumpur. Scoot also has cheap flights to Penang that route through Singapore.
Ho Chi Minh, Vietnam
Ho Chi Minh City is the most populous city in Vietnam. You'll find a host of cheap backpacker style accomodation in Vietnam. Food and drink is also cheap in Vietnam and you can get by on $100 a day.
Cheap Flights to Vietnam
Jetstar flies from Australia, direct to Ho Chi Minh.
Bangkok, Thailand
lend of tradition and modernity. It's a place where ancient temples stand alongside towering skyscrapers, and bustling street markets coexist with upscale shopping malls. The city's vibrant street food scene is a must-try, offering a delectable range of Thai delicacies that are as affordable as they are flavorful. A ride in a traditional tuk-tuk or a long-tail boat through the city's winding canals offers a unique perspective of Bangkok's urban landscape. Cultural enthusiasts can explore the grandeur of the Royal Palace and the sacred Wat Pho temple, while nightlife lovers can indulge in the lively bars and clubs that dot the city.
Cheap Flights to Bangkok
To fly to Bangkok from Australia, I'd recommend either Jetstar or AirAsia. AirAsia has direct flights from Australia.
Kuala Lumpur, Malaysia
Kuala Lumpur is Malaysia's dynamic capital city. It's home to landmarks like the Petronas Towers (the worlds largest twin structure) as well as a huge number temples and other cultural sites.
Kuala Lumpur has excellent public transport, which makes it easy to quickly get around the city. There is lots of cheap street food in Kuala Lumpur and a large range of budget accomodation options.
Cheap Flights to Kuala Lumpur
AirAsia flies direct to Kuala Lumpur from a number of Australian cities.
Singapore
While Singapore isn't a cheap city, it is relatively close to Australia and it's possible to have a cheaper holiday. Singapore is a destination where it can be as cheap or expensive as you choose to make it. There's plenty of cheap street food options and Singapore does have a range of good budget hotels and hostels.
Cheap Flights to Singapore
Both Jetstar and Scoot fly to Singapore from Australia.