Travel Wallets are designed to store your passport and other important items like travel cards, ID, money and tickets while travelling. They'll ensure your passport doesn't get damaged or lost.
The Best Travel Wallets
Here are my top travel wallet picks that are available in Australia:
Bellroy Travel Folio – My top pick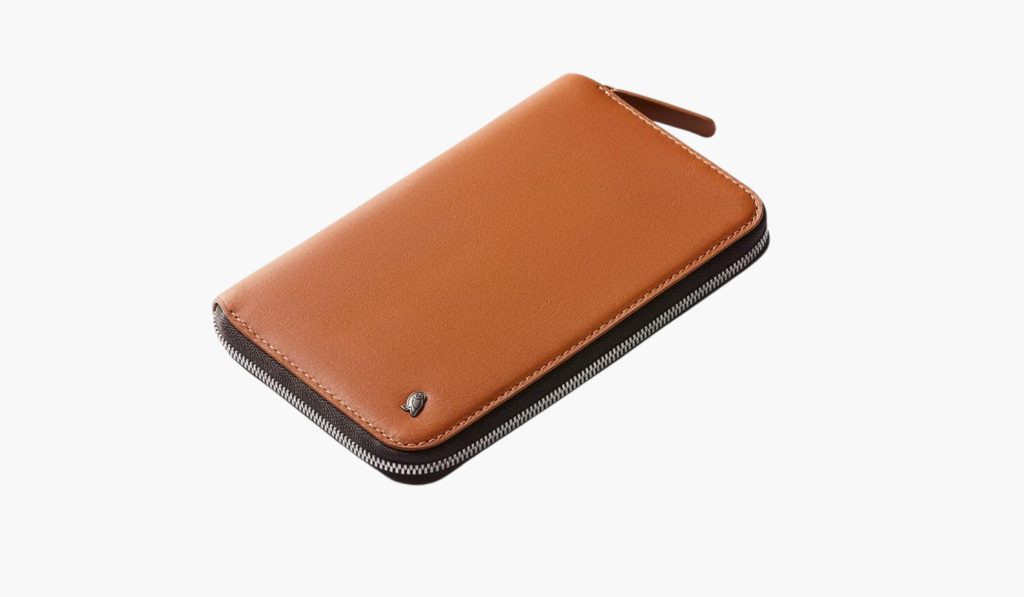 The Bellroy Travel Folio is a beautifully made travel wallet. The 2nd generation of their Travel Folio now includes a zip. This will hold everything securely inside with no risk of anything falling out. However it also features a really handy slip pocket on the outside so you can easily keep your passport and tickets within easy reach at the airport and then put them in the zipper pocket later.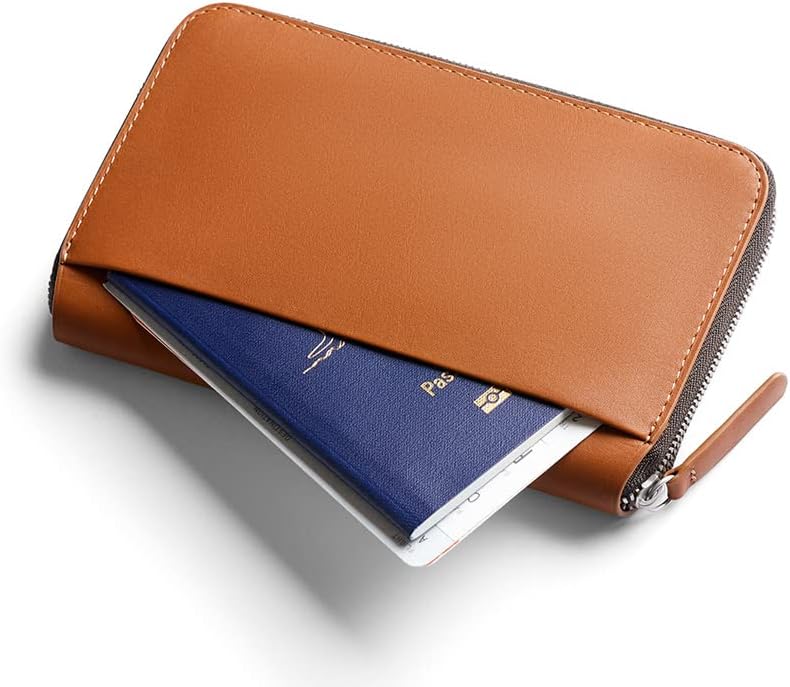 The Bellroy Travel Folio includes a micro pen. This is really handy when going through customs and on the plane when you need to fill out arrival cards. There is even a hidden pocket to securely keep your SIM card, if you've swapped it out for a travel sim.
Like most travel wallets, the Bellroy Folio has RFID protection.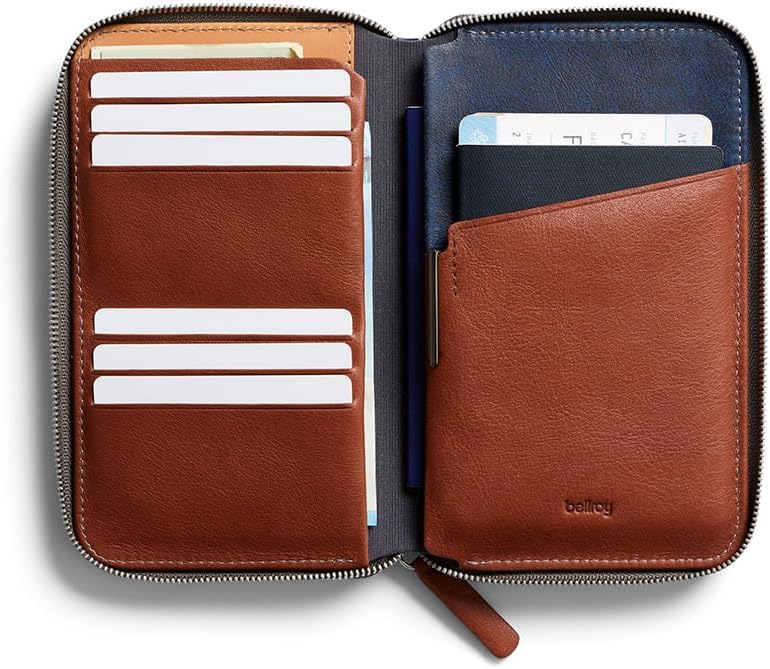 Overall I think the Bellroy Travel Wallet is one of the most thoughtfully designed and well made travel wallets I've come across. It's the one I travel with. It's more expensive than many others, but I think the higher quality construction and thoughtful design is well worth it. It makes a great gift for any traveller!
Amazon Basics Travel Wallet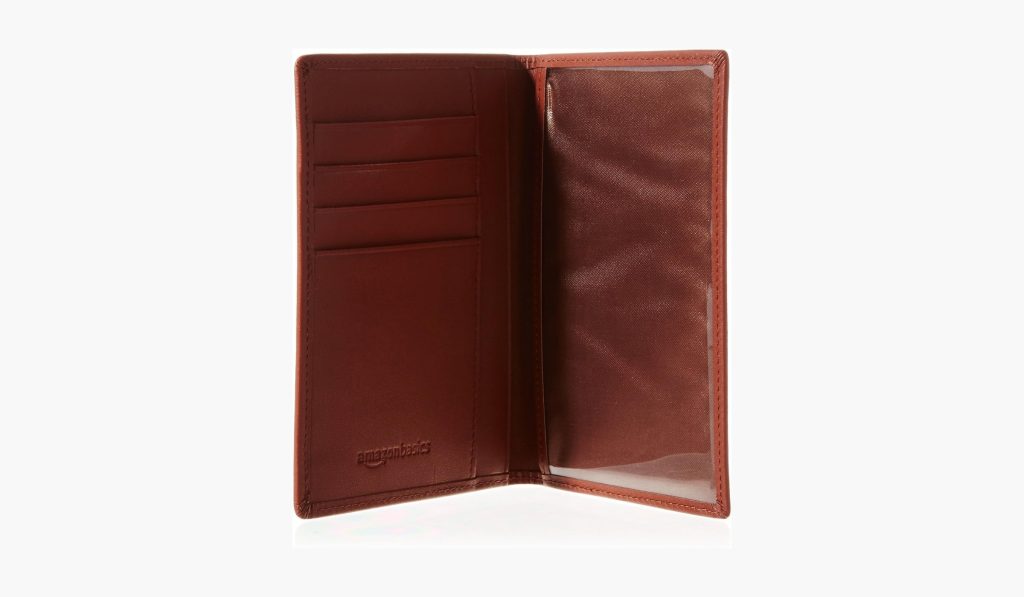 If you're after a cheap travel wallet that does the job and also looks pretty good, the Amazon Basics Travel Wallet is a good choice.
This travel wallet has room for 1 passport in a slip pocket as well space for multiple cards and room to slip cash notes into.
The Amazon Basics Travel Wallet is about the size of an Australian Passport so it doesn't take up a lot of room and is quite thin.
Vulkit Travel Wallet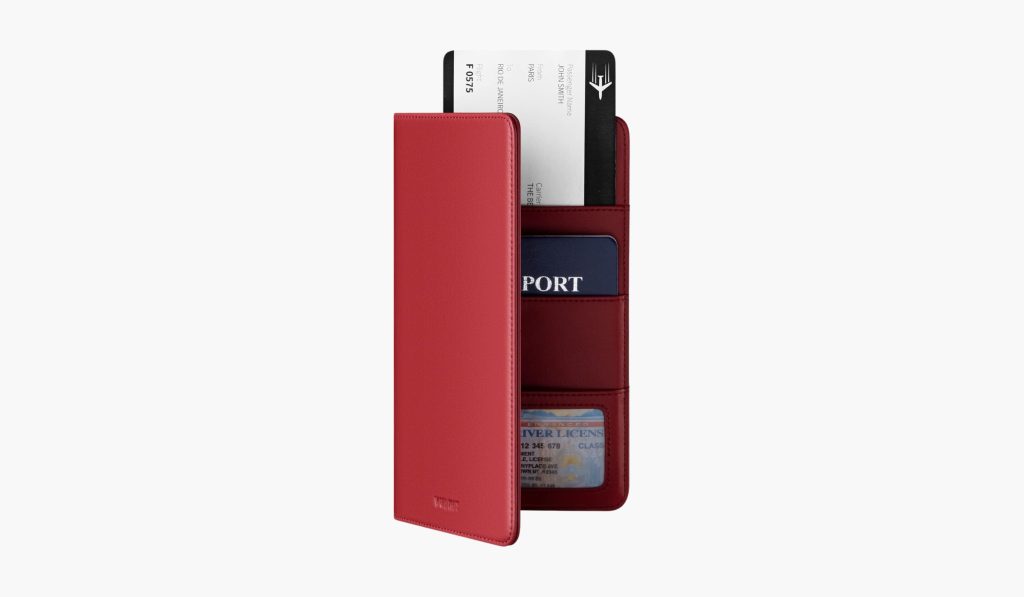 The Vulkit Travel Wallet comes in 6 different colours. It has space for a passport, 6 cards, notes and tickets.
While the design of this travel wallet is quite long, it doesn't feel that big and it's still very slim.
What to Look for in a Travel Wallet
Most travel wallets have enough room to store a passport alongside some cards. If you want to store your airline tickets in the wallet, I'd recommend going for one of the wallets that feature a longer design.
If you want to carry your's and your travel companions passport in the one wallet, I'd recommend the Bellroy, which I can confirm carries two passports at once. If you're just holding onto your own passport the other wallets will suffice.
All the travel wallets that I've recommended have RFID protection. While skimming attacks are very rare, it's a nice addition to know that your credit cards and passport are safe.