Flight Network is an online travel agent that specialises in flight bookings. If you've ever searched for flights online through a website like Google Flights, then chances are you've come across Flight Network. But is it really worth booking Flights through them? In my Flight Network review I'm going to explain the pros and cons of using an online travel agent like this.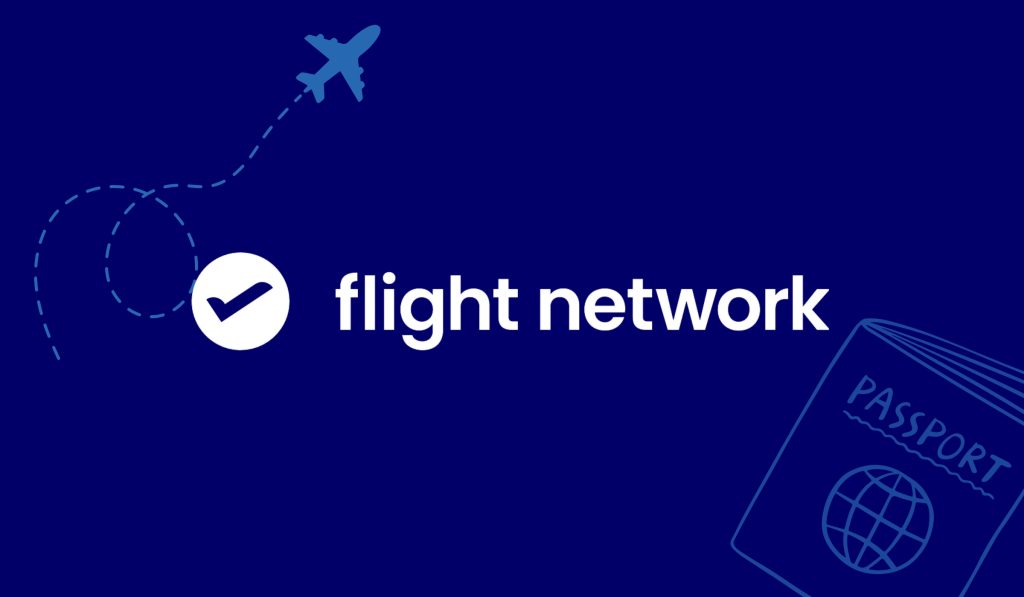 Flight Network Review: Pros and Cons
Here are some of the pros and cons of booking flights on Flight Network:
Con: Booking Changes Must Go Through Flight Network
One of the biggest cons of booking through Flight Network and not directly with the airline is all booking changes need to go through the agent and not the airline. If you have a problem with your booking, you can't call the airline to get it fixed. They will most likely tell you to call the travel agent (in this case Flight Network) to have your issue resolved.
Flight Network doesn't have local support agents in Australia. Other online reviews of Flight Network have mentioned how difficult it was to make changes to a booking.
Post Covid, Airlines have been making more schedule changes which can affect your booking. This means you might need to make changes to your ticket and this all has to be done through Flight Network.
Con: Cancellation Protection Can be Difficult to Claim
I looked into the process required to claim "Cancellation Protection". This is an optional upgrade you can add to your booking. The cost is variable and will depend on the price of your flight. I found that the process to claim a refund is difficult. You'll need a doctor's certificate and not just any certificate. You have to specifically download and print a certificate from the Flight Network website and then take this to the doctor and get them to sign off on the certificate.
I can imagine many people not reading this fine print and thinking they can cancel the flight booking for any reason. But you can only cancel if illness prevents you from physically being able to travel.
Confusingly Flight Network does offer a second type of cancellation protection that does allow you to cancel for any reason.
Pro: Flight Network App
Flight Network is one of the few online travel agents to offer an app. The app is actually fairly well designed and it stores your tickets. You can also use it to update your booking. You may have to pay extra to access certain features.
Tip – These days most airlines also offer an app. Just put your booking into the app and you'll get the tickets and booking details even if you didn't book through the airline.
Con: Extra Fees
Flight Network makes money by selling optional ticket upgrades. I'm not sure if many of these are worth the extra cost. Flight Network says you'll get "Priority Support" if you pay extra, however when I tested the customer support number, there didn't seem to be a priority option and I was placed straight into 2nd in the queue. So I'm not sure if paying extra is even worth it.
You may also face extra fees for things like selecting a seat, which if you had booked directly with the airline, may have been free.
Is Flight Network Legit?
Flight Network is a legit booking website. If you book a flight through Flight Network you aren't getting scammed. It doesn't mean you should book through Flight Network. Personally I prefer to book directly with the airlines and I've had trouble in the past with flights booked through agents. While the prices might be cheaper, it's often not worth the extra hassle.
Where is Flight Network Based?
Flight Network is owned by online travel giant Etraveli Group. This is a Swedish Company. Flight Network is the same booking company as GoToGate – in fact they use a pretty much identical website and they share the same customer support.
Have you used Flight Network in the past? I'd be interested in hearing your experiences. Let me know in the comments.
What is a Flight Network Flexible Ticket?
When booking on Flight Network you are given two ticket options; standard and flexible. This allows you to change the flights without having to pay the airlines change fee. However you will need to pay the price difference between the flights. You won't be able to make changes to the booking name and you won't be able to change flights to another airline. And of course you'll only be able to change flights with seats available.

The other downside is you'll need to also call customer support to make the changes. You won't be able to use the Flight Network website to change flights.