If you've ever searched for flights through Google Flights or other booking aggregators you may have come across Cheers Travel.
Cheers Travel is a discount online travel engine. I've actually used Cheers Travel before and wanted to share my experience.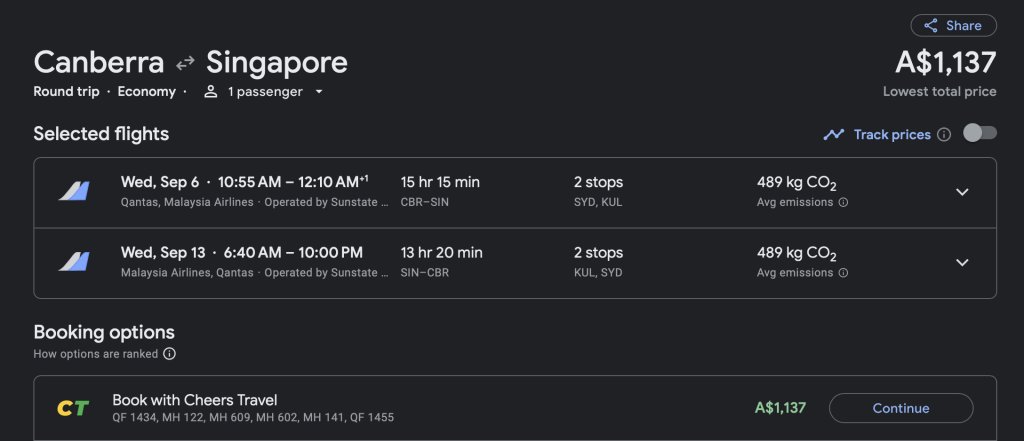 Should You Book Through Cheers Travel
Before booking flights through Cheers Travel it's important to understand the pros and cons to using an online travel agent.
Obviously the big pro of booking through Cheers Travel is the price. I've found that Cheers Travel usually have some of the cheapest prices.
Here are some things to be aware of:
Changes Need to Go Through the Agent
When you book a flight through Cheers Travel all changes and updates to your flight need to go through Cheers Travel and not the airline. If the airline makes changes to a flight (which happens all the time) you may end up missing connections and getting these rebooked can be a pain.
For example if you were to book a flight on Qantas, you won't be able to use the Qantas website to make changes to your booking. And depending on the airline you might not even be able to select seats through the airline website. Depending on your ticket, you may also incur extra fees from Cheers Travel if you do need to make any changes.
No Local Support
While Cheers Travel is an Australian company it is operated out of India. If you have a problem with your booking you'll need to contact them. Cheers Travel doesn't offer Call Centre support unless you pay an extra fee to upgrade your ticket. It's not immediately clear what support you get if you don't upgrade your booking to "Premium".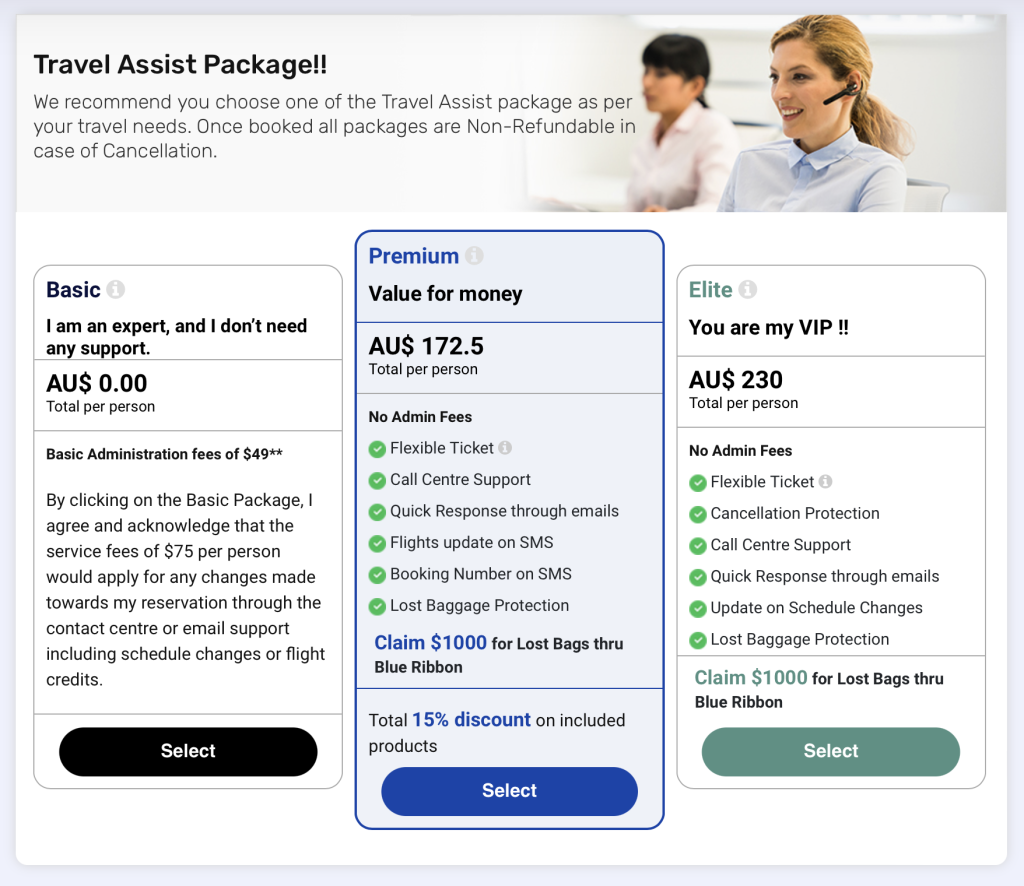 Extra Fees
Cheers Travel by default doesn't charge any extra fees. The price you see on Google Flights will be the price you pay, but you are presented with the opportunity to "upgrade" your ticket with a number of options. These include Travel insurance, customer service upgrade, sms notifications.
These fees are optional but because airlines often make changes to flights (especially post covid) you could find yourself having to shell out $75 per person just to make changes to a booking.
Where is Cheers Travel Based
Cheers Travel is registered in South Australia and Cheers Travel is an Australian Company. However it's not clear who owns Cheers Travel. The company's call centre is based out of India and I don't know if they have any operations in Australia.
How Does Cheers Travel Make Money
Cheers Travel charges cost price for bookings. They are most likely not making any money from flight bookings. Cheers Travel makes money when you upgrade your ticket. They give you an opportunity to pay for extras like sms notifications, lost baggage protection and faster customer support. Because Cheers Travel doesn't have any actual physical locations they only need to cover the costs of running a call centre in India.
Cheers Travel is taking a bet that most people will choose to upgrade their bookings with extras.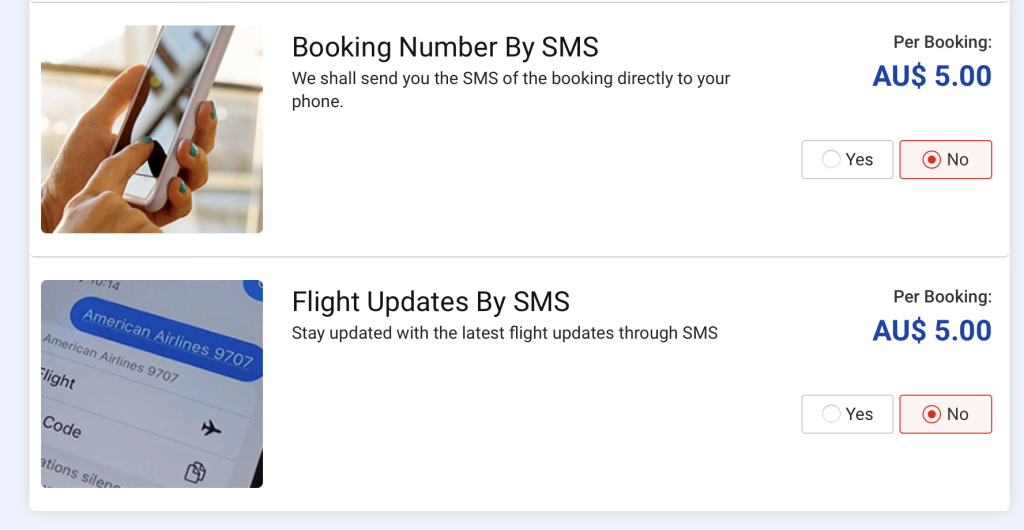 Is Cheers Travel Legit
I don't believe Cheers Travel is a scam. If you book a ticket through Cheers Travel you will get the booking. Just be aware of what support you'll receive after you've made the booking. I have no experience with Cheers Travel's lost baggage protection, flexible tickets or travel insurance. I don't know how hard it is to claim these.
Would I book through Cheers Travel
Since Covid I've found it's just not worth booking on third party booking sites. Personally I like to go through the airline. On a recent trip to Thailand the airline was making changes to the flight schedule almost every week leading up to the trip. I needed to make changes to my booking and the only way I could do this using the online travel agent was through email which took days to do. Where as if I had booked through the airline I could of made changes on the website instantly.
If you're looking for the absolute cheapest price, you may be able to get it on Cheers Travel. But just be aware if there are changes to your flight schedule you could be faced with extra fees. I know how expensive travel has become and maybe the cheap prices offered by Cheers Travel are worth it for you.
Have you used Cheers Travel? Let me know in the comments.