Did you know that many travel insurance policies by default don't cover cruises! It's a good idea to get travel insurance for your cruise even if it's a domestic cruise. I've put together a list of travel insurance providers which offer cruise travel insurance in Australia.
Note – Travel Insurance policies might change. Always read the PDS before buying a policy to confirm what is covered and what's not.
Which Travel Insurance Covers Cruises?
Cruise Travel Insurance Providers in Australia
Here is a more detailed breakdown of what's covered by different providers in Australia:
Cover More
Cover More doesn't cover cruises by default and you need to add it as an optional upgrade. I wasn't able to add the "Cruise Upgrade" on a domestic policy. Domestic Cruises can travel in international waters and they don't always have a medicare doctor onboard. So it's not clear from their PDS if medical evacuation from a cruise ship is covered by a domestic policy.
Allianz
With Allianz you can add a "Cruise" upgrade to your policy. It includes the following items: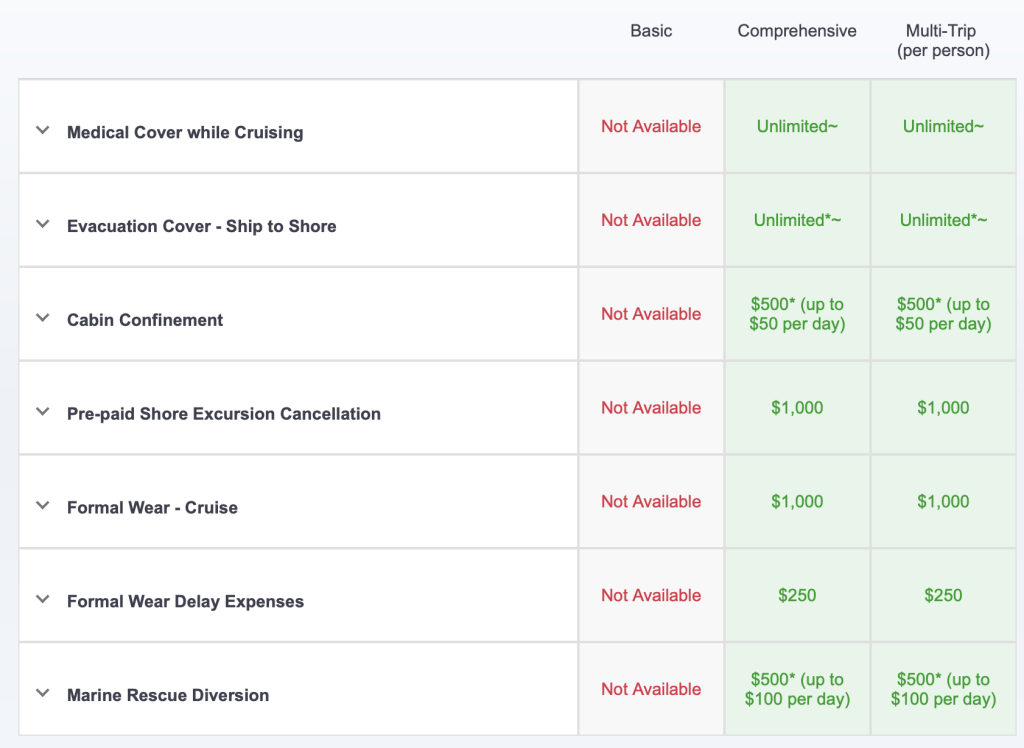 Qantas Insurance
Qantas doesn't specifically mention cruises in their PDS. Medical and evacuation expenses should be covered but it's worth checking before buying a policy. They don't offer any Cabin Confinement type cover.
NRMA
With NRMA Insurance you have to add Cruise Cover insurance if the cruise is longer than 2 nights. This covers things such as cruise cancellation, missed shore excursions and other cruise specific items.

1Cover
1Cover gives you the option to a cruise cover to both domestic and international policies. It covers the following:

Travel Insurance Direct
Travel Insurance Direct is one of the few travel insurance providers who cover cruises by default. They don't offer specific "cruise" related coverage but they do cover the following if you are on a cruise: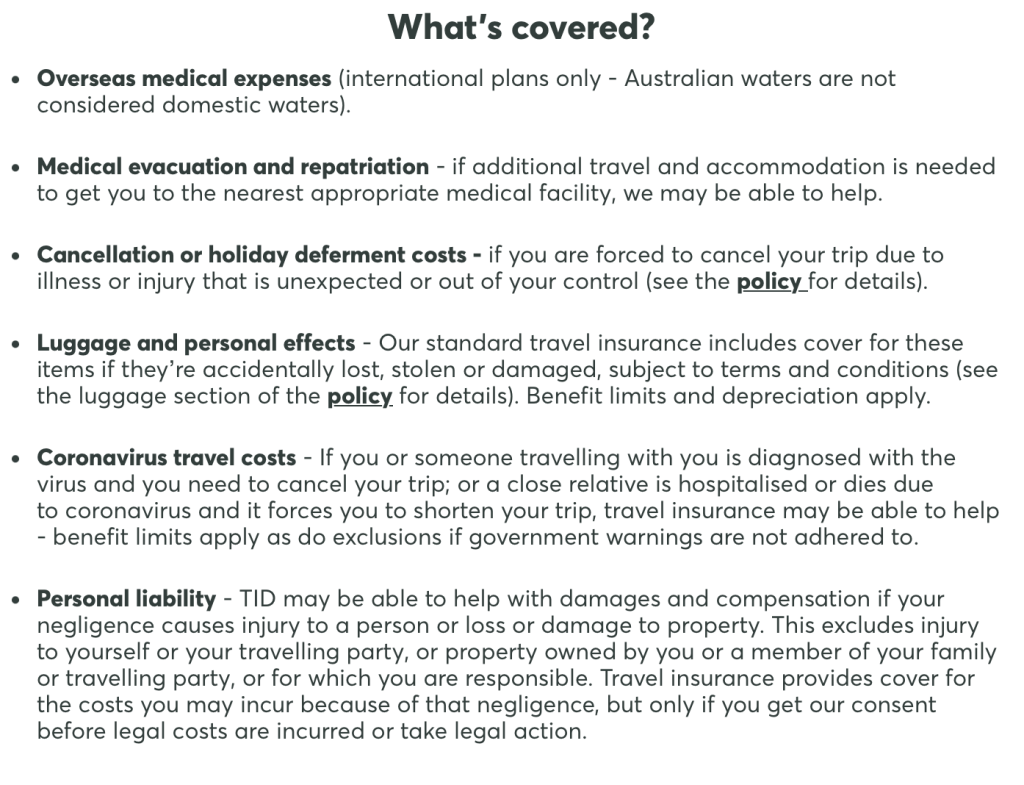 Budget Direct
Budget Direct has an option to add cruise cover. You must do this if your cruise is more than 2 nights. Budget Direct also gives you an option to put "Australia Domestic Cruise" as the destination.
Fast Cover
Fast Cover asks you if you're going on a cruise. You must select yes if the cruise is more than 1 night to be covered, including if the cruise is just in Australian waters.