If you're flying through Bangkok as a OneWorld passenger such as on Qantas, unfortunately there isn't a huge range of options when it comes to lounges.
I'm keeping this page updated with the latest lounge availability. Let me know in the comments if the info here has changed based on your experiences.
Is There a Qantas Lounge in Bangkok?
Qantas has closed their Bangkok business lounge. The lounge closed during Covid times, but there is no word on if it will ever be opened again. I'm a little surprised Qantas has chosen not to reopen the lounge. That being said Qantas passengers are well served by the Emirates or Qatar lounges. More on that below.
Cathay Pacific Lounge (Open)
The Cathay Pacific Lounge is now open again in 2023. The Cathay Pacific Lounge is a great choice for One World Frequent Flyers as it's not restricted to Business and First Class passengers like the Qatar Premium Lounge. So if you're a Gold One World Member you'll be able to access this lounge even if you're flying in Economy.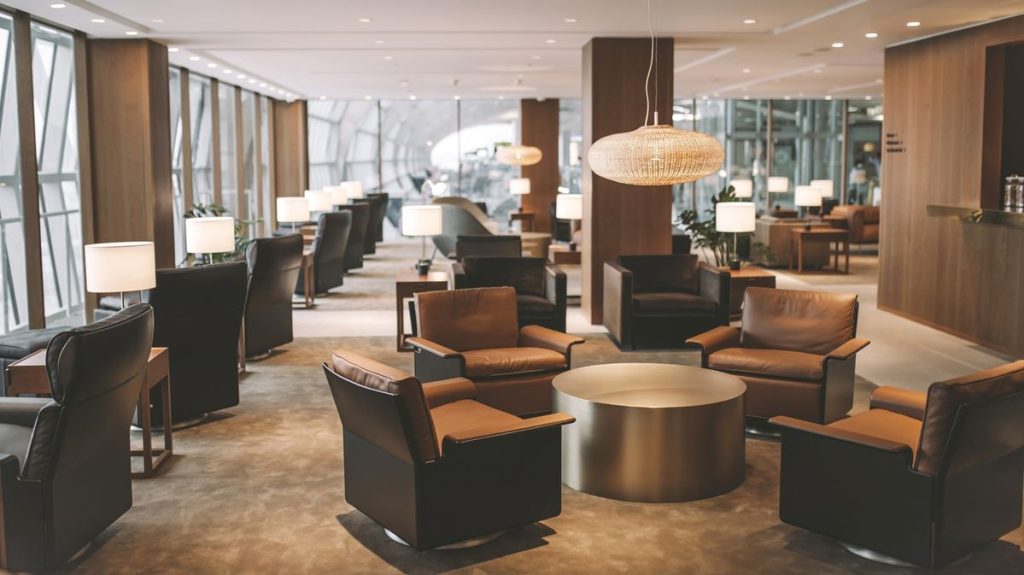 Emirates Lounge (For Qantas Passengers)
If you're a Qantas passenger travelling on a QF ticketed flight (and have lounge access) you can use the Emirates Lounge. The lounge is open to Qantas passengers 4 hours before their flight. Emirates is not a OneWorld airline, but they have a special arrangement with Qantas. So if you're not flying Qantas you won't be able to use the lounge.
I found the Emirates lounge in Bangkok to be excellent and very quiet. There were only a handful of passengers there before the Qantas Flight to Sydney. Emirates offers a great spread of hot and cold dishes as well as a full bar.
Miracle Lounge
Qantas passengers can also use the Miracle Lounge at Bangkok. This is the lounge that gets suggested on the Qantas website and app for Bangkok travellers. Confusingly Bangkok has multiple Miracle Lounges and depending on when your flight is you won't have access to them all. You'll be redirected to the main Miracle lounge if you attempt to go to one of the smaller lounges as a Qantas passenger.
I'm not sure when the lounges open for Qantas passengers.
Qatar Premium Lounge
If you're travelling on a OneWorld Airline in Business class you will have access to Qatar's Premium Lounge in Bangkok.
Qatar's Premium Lounges are only accessible to passengers travelling in Business class. So Gold+ frequent flyers won't have access.
The Qatar Lounge opens a little later than the Emirates lounge, but it stays open late. If you're flying out of Bangkok at night, the Qatar lounge is an excellent option. As it only has business class passengers it also won't be too busy.
Let me know in the comments what lounges you prefer using when travelling through Bangkok.