Growing up my family would visit our Tasmanian relatives over the summer holidays. This would mean a trip on the Spirit of Tasmania. Over the years the Spirit of Tasmania has continued to evolve. I've put together a travel guide on the Spirit of Tasmania to give you an idea of what to expect.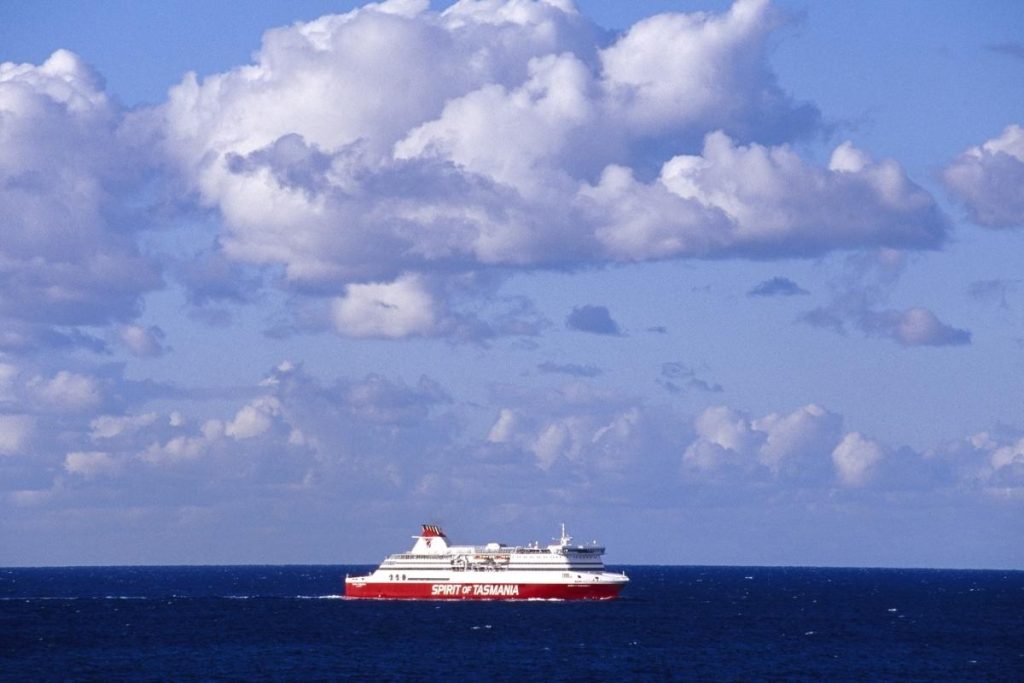 Where Does the Spirit of Tasmania Leave From Now
The Spirit of Tasmania departs the mainland from a new terminal in Geelong. The Spirit of Tasmania used to leave from Port Melbourne but they moved to a purpose built terminal in Geelong.
The Geelong terminal is around a 1 hours drive from the City of Melbourne.
The old terminal was quite cramped which meant queues of traffic would form in Port Melbourne. The new terminal is more spacious and has plenty of parking for those waiting to board the ship.
Spirit of Tasmania Route
The Spirit of Tasmania travels between Geelong in Victoria and Devenport in Tasmania. Devenport is located in the very north of Tasmania and is around 3 hour drive to Hobart.
How Long Does the Spirit of Tasmania Take
The journey on The Spirit of Tasmania takes between 9.5-11.5 hours. The sailing time depends on the weather.
Sailing Times for the Spirit of Tasmania
The Spirit of Tasmania has both night crossings and day crossings. During winter, Spirit of Tasmania only runs Night Crossings. Day crossings are operated between September and April with daily day crossings happening during peak periods.
The night crossings leave at 6:45pm, 9:30pm or 11:30pm depending on the day. A departure at 6:45pm will get you to your destination around 5:30-6am.
Spirit of Tasmania operates two ships. This means that ships can leave each evening from both Geelong and Davenport.
How Much Does The Spirit of Tasmania Cost
The Spirit of Tasmania has a dynamic pricing system. So fares do change and will depend on demand and when you're booking.
If you're looking to book a crossing for 2 people, with a car and cabin it will cost around ~$600. However this price will depend on the number of people you are travelling with, the car you have and the cabin you choose. The time of year will also have a big impact on price. Expect to pay more during peak periods.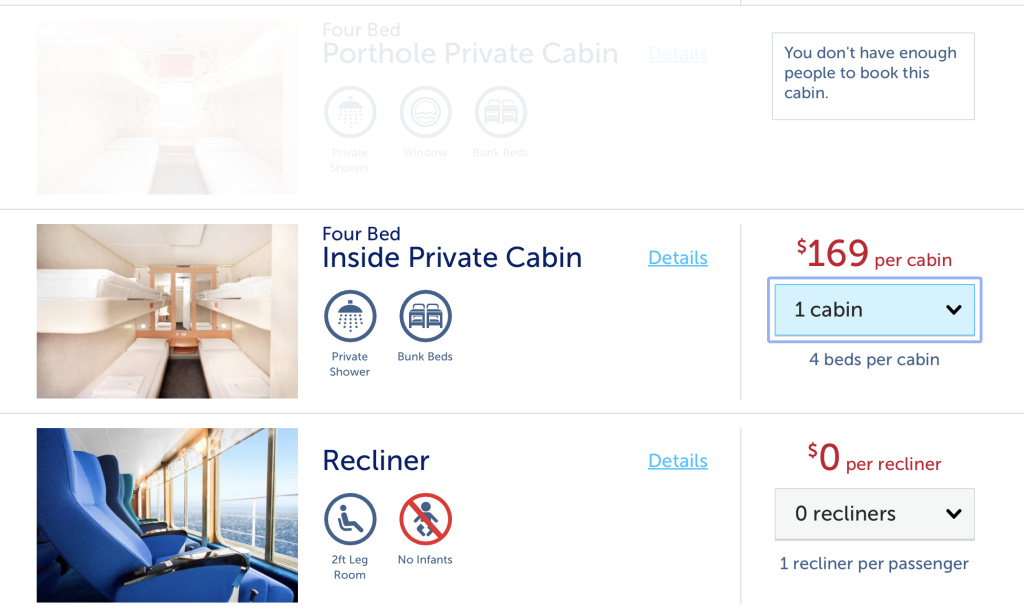 If you can handle sitting in a recliner (similar to an airline seat) overnight the price would be around ~$400 with a car.
If you're travelling with a family it's most likely cheaper than flying to Tasmania. For my family it was always a more cost effective option. And of course you won't need to hire a car at the other end. Each Cabin can sleep 4 people so it's more economical for a family.
How Many Spirit of Tasmania Ships are There
There are currently two Spirit of Tasmania Ships. These are the Spirit of Tasmania 1 and Spirit of Tasmania 2. Spirit of Tasmania III used to operate from Sydney to Devenport. The Spirit of Tasmania I and II have identical features.
In 2024 two new Spirit of Tasmania Ships will replace the current fleet. Unlike the current ships, the Spirit of Tasmania IV and Spirit of Tasmania V are purpose built for TT line. The new Spirit of Tasmania ships will have an increase vehicle capacity and carry 1800 passengers. You can find out more about the new ships here.
Is it Easy to Sleep on the Spirit of Tasmania
One of the advantages of travelling on the Spirit of Tasmania overnight is you go to sleep and arrive in your destination. For overnight voyagers you can choose either a Cabin or Recliner. I highly recommend the Cabin over the recliner. I have slept in both and found the recliner to be quite difficult for sleeping. The cabin on the other hand has a proper bed. You don't need to bring any bedding or pillows – it's just like a hotel room with everything provided.
I find it quite easy to sleep on the Spirit of Tasmania.