Are you looking for the cruise for young adults? I've rounded up some of the best options that sail from Australia. Some cruise lines in Australia are cater more for older Australians and families. But the good news there are a couple of great options:
Virgin Voyages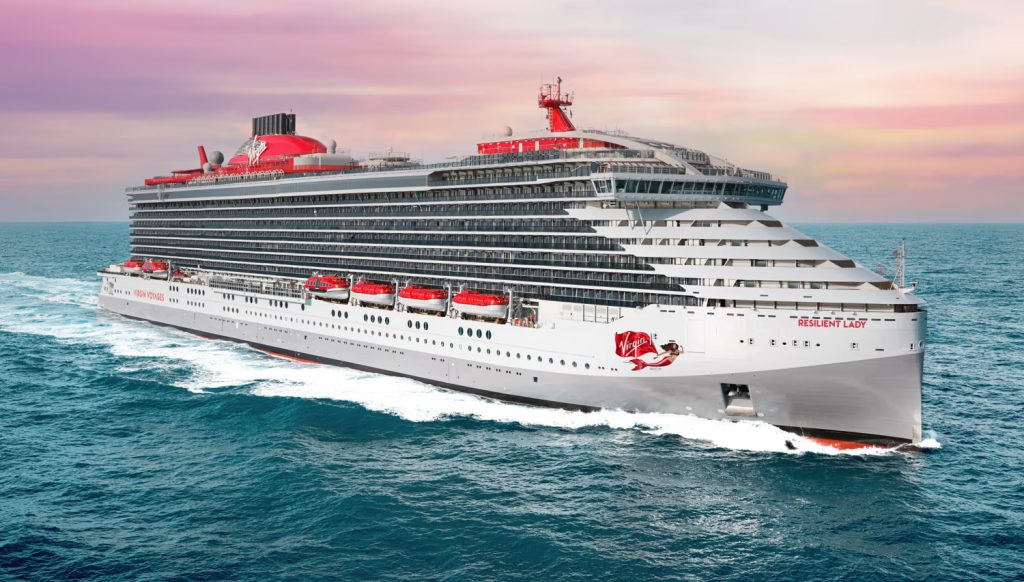 Virgin Voyages is a brand new cruise line that will start sailing from Australia in late 2023. Virgin Voyages is unique in that it's an adults only cruise line. This means Virgin Voyages entire itinerary is dedicated to adults with no need for kid friendly options.
Virgin Voyages have a better range of nightlife options compared to other cruise lines. You can even get a tattoo onboard. We also found that the food options were an improvement over traditional cruise buffet style dining.
Virgin Voyages also includes a number of things that you have to pay for on other ships. Soft drinks, water and juice are included and there is free Wifi on board. Group activities like fitness classes are also included.
I think Virgin Voyages has to be the most "young adult" friendly cruise line in Australia. While there will be a mix of ages on board, there won't be any families with kids and itineraries will be more suited to younger adults and millennials.
P&O Cruises
P&O Cruises are a good option for young adults. Onboard you'll find a mix of travellers from families, older couples as well as younger couples. You definitely won't feel out of place as young adult. I've travelled on P&O with a group of young adults and we had a great time.
The food and drink on P&O cruises is fine. It's definitely nowhere near as good as the good on Virgin. But if you're looking for a cheap cruise with friends, this is probably going to be your best option.
P&O have just launched a new ship and a new one is also on the way.