Cruise Guru is a popular Australian website for booking cruises. They often offer some of the best deals on cruises. But are there any hidden catches to booking through a travel agent like Cruise Guru? Here's my review:
Note – This isn't a sponsored review and I'm not getting paid by CruiseGuru. This is simply based on my own travel experience.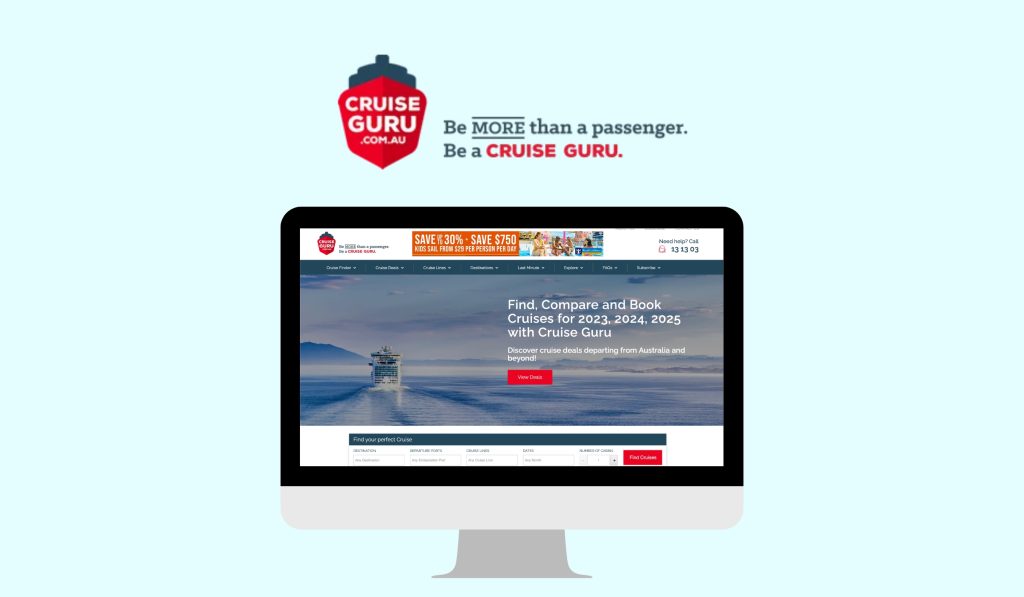 Pros and Cons of Booking Through Cruise Guru
Before booking through Cruise Guru here are some of the pros and cons:
Cruise Guru Can List Better Prices
Unlike airlines, cruise companies still offer discounts to travel agents who can pass these deals onto you. When browsing through Cruise Guru I was able to find cheaper prices for certain cruises compared to searching direct with the cruise line.
This doesn't mean Cruise Guru always has the best price and it is worth shopping around as different booking sites may have better deals. In general I've the deals and prices on Cruise Guru to often be the best.
Last Minute Cruise Deals
Cruise Guru has a a dedicated section for Last Minute Cruise Deals. Cruise Lines do seem to offer discounts for last minute cruises where as airlines do the opposite and bump the price up.
For example when putting together this post, I saw a P&O cruise leaving in a week for just $376 for 3 nights. While obviously you'll spend a bit more on drinks, this will still end up being a really cheap holiday in the current economy!

I wasn't able to book this cruise through P&O's website, so this is definitely one advantage to using a website like Cruise Guru.
Exclusive Offers
Travel Agents do have exclusive deals on cruises. Cruise Lines do offer deals to travel agents. And it does make it worth booking through a travel agent. You'll be able to get extra onboard spending money, free drinks packages and more. The deals available will depend on the time of year and cruise line.
If a cruise line has a special deal available on their own website, I've found that Cruise Guru does seem to offer it when booking through them as well.
Cancellation Fees
One downside of booking with a travel agent like Cruise Guru over booking direct with the cruise line are the additional fees if you need to cancel a booking. Cruise Guru charges a $110 per person fee on top of the fee the cruise line charges. If you book direct with the cruise company you'd only need to pay their fee.
You Can Enter Your Loyalty Number
Cruise Lines run loyalty programs where you get rewarded the more your cruise with special perks. If you're worried you won't get credit by booking through a travel agent, that's not the case. On CruiseGuru you can enter in your loyalty or passenger number and this will be part of your booking.
Is Cruise Guru Legit?
Yes, Cruise Guru is a legit booking site. They are an accredited travel agent in Australia.
Is it Worth Booking through CruiseGuru.com.au
If you can get a good deal on CruiseGuru I think it's definitely worth booking through. When I comes to flights, my recommendation post covid has been to book direct with the airline because it's easier and cheaper to change itineraries. But this isn't as much of an issue with Cruise bookings. Cruise Guru does charge a cancellation fee on top of the fee the cruise line will charge you which is one downside.